So, I saw these little burgers and fries on Bakerella's blog and felt they would be perfect to add to our Father's Day treat baskets. Sooo cute.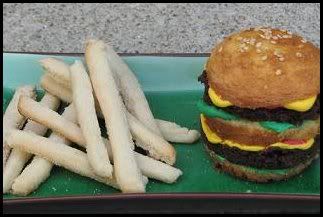 Kidlet insisted that there be a "Big Mac" version. He said that is what his father would want.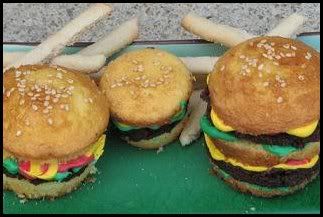 Kidlet's favorite part of course is the tasting. He approves of the burgers.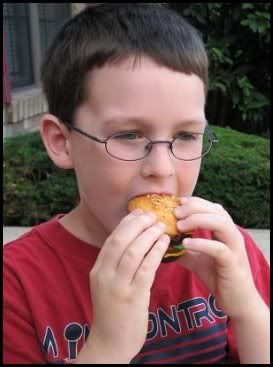 Also, spotted on Bakerella, lemon squares. I haven't made lemon squares in so long but they are delicious! And the recipe was super simple.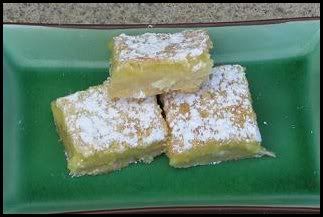 Now, Kidlet had never had a lemon square before and generally does not enjoy anything containing the flavor of lemon. He insisted however that he would like these.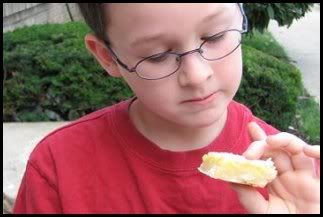 He considers it........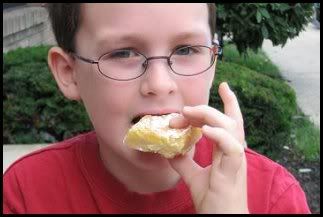 Goes in for the taste.........
And it's a no! He has declared lemon squares the most foul food he has ever tasted. Thanks Kidlet. Oh well, I think they are tasty!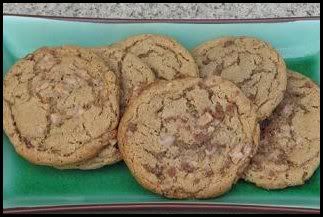 And lastly, we made some delicious Peanut Butter Heath bits cookies. I found the recipe on the back of the Heath bits package and deemed that we needed these in our life. They are delicious. Kidlet devoured his before I could get a non-blurry picture. He was a haze of cookie eating madness. Good times.