Nothing makes me feel older than Kidlet's birthday. As of Monday, he is now a whopping 10 years old. How did that happen?! No birthday bento is brought to you by the giant kid party we had the night before and my discovery that I am not in fact 12 people.
Trying to get in the holiday spirit now! Kidlet has a soy ham sandwich shaped like a tree with little star sprinkles. On the side are grapes, blackberries, apple, and carrots.
Check out other festive lunches this week at
What's For Lunch Wednesday
And here is what I have been doing lately. Kidlet's birthday cake is Wicket with his tree house hut thing. The cake is chocolate with oreo filling and covered in marshmallow fondant. Wicket is made using a tiny bear cake pan and the hut is thanks to the giant cupcake pan borrowed from a neighbor :)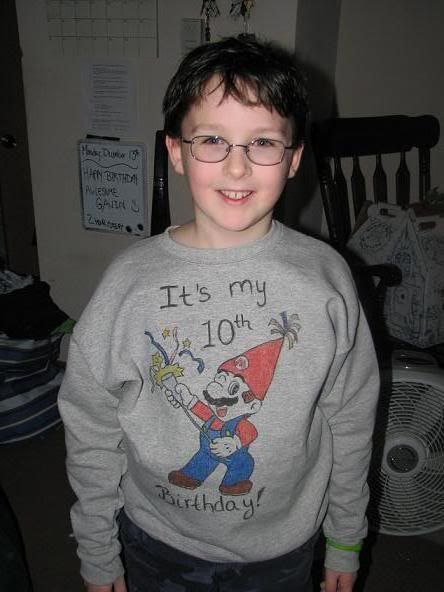 And this is what a 10 year old Kidlet looks like :) I made his birthday sweatshirt with fabric markers. They are awesome, just like food color markers!