Happy Star Wars Day! For those of you not in the know, May 4th has been deemed Star Wars Day (May the 4th be with you) Get it? har har. I'm doing another Blog Hop with some bento buddies so be sure to click through the button at the end of this post to see a whole TON of amazing Star Wars lunches.
Packed up in our LunchBots Uno, Kidlet has Yoda and R2D2 sandwiches. These were made using cookie cutters rubbed with a little food coloring. On the side are grapes, blackberries, strawberry, pineapple, and carrots.
Being that Kidlet is a HUGE nerd for Star Wars, I have done quite a few lunches of the theme in the past. Click each pic to go to that lunch post.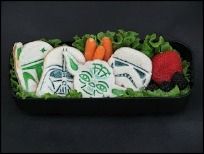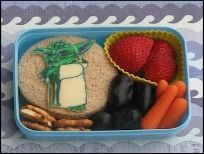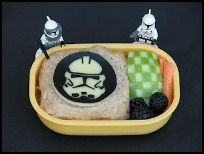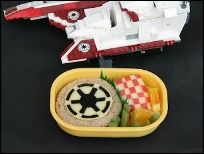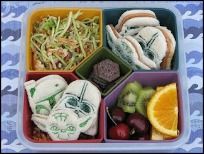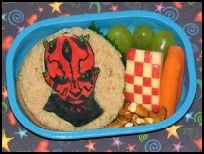 And for even more Nerdtastic lunches start the Blog Hop by clicking over to
Mommy + Me Lunch Box
Then keep clicking through the BlogHop!