Thanksgiving is fast approaching and to celebrate some Bento Buddies and I are having a Thanksgiving Hop. The theme is things we are thankful for and after the week I have had, I am simply thankful to have some old Thanksgiving lunches to share with you. :) Click the button at the end and hop through for more holiday thanks!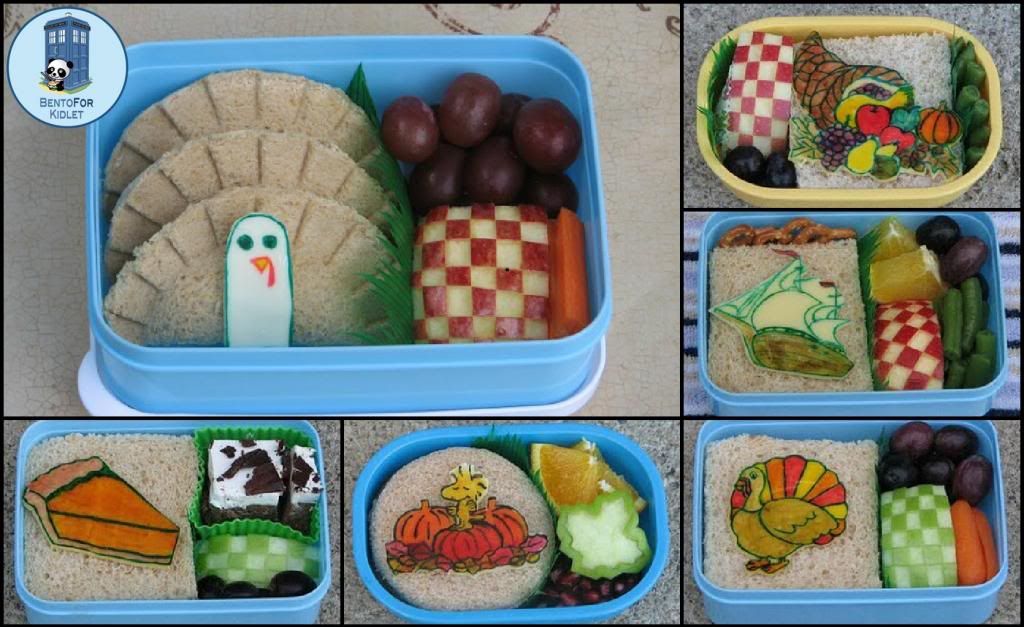 Happy Thanksgiving everyone! :) Check out the next lunch from the awesome Karen of
What's In Our Lunchbags?