Kidlet and I are huge fans of superheroes and IronMan is my favorite of all! The 3rd IronMan movie is coming out tomorrow and we are so very excited!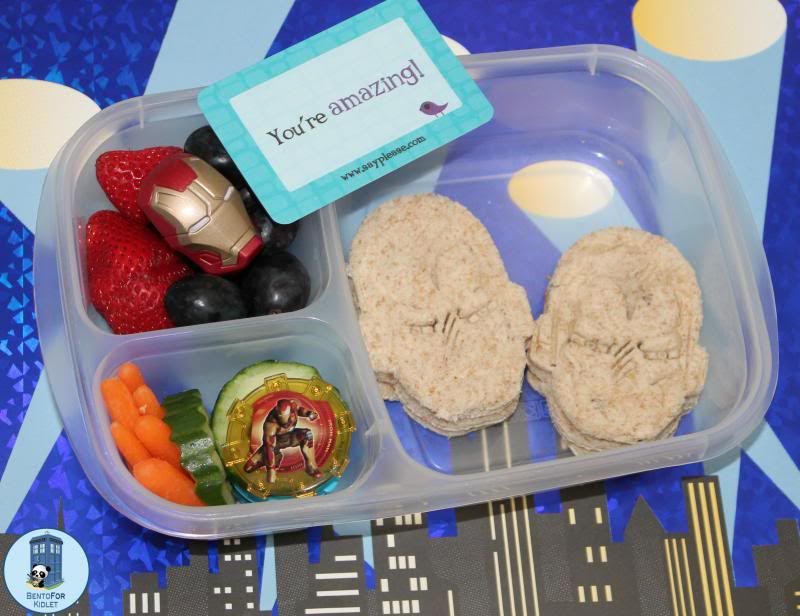 Main Compartment: Peanut Butter and Jelly sandwiches cut out with IronMan cookie cutters
Large Side Compartment: Strawberries and Grapes
Small Side Compartment: Carrots and Cucumber
Check out the awesome IronMan lunches my buddies made at
BentOnBetterLunches
and
What's In Our Lunch Bags?