I can't believe it's Monday again already! The weekend went by much too fast! Remember to link up at the end of the post to share your completely meat free posts!
Today Kidlet gets what I call an "Oh-Crap-I-Need-To-Go-To-The-Store" lunch. Very much scraping the bottom of the barrel on this one!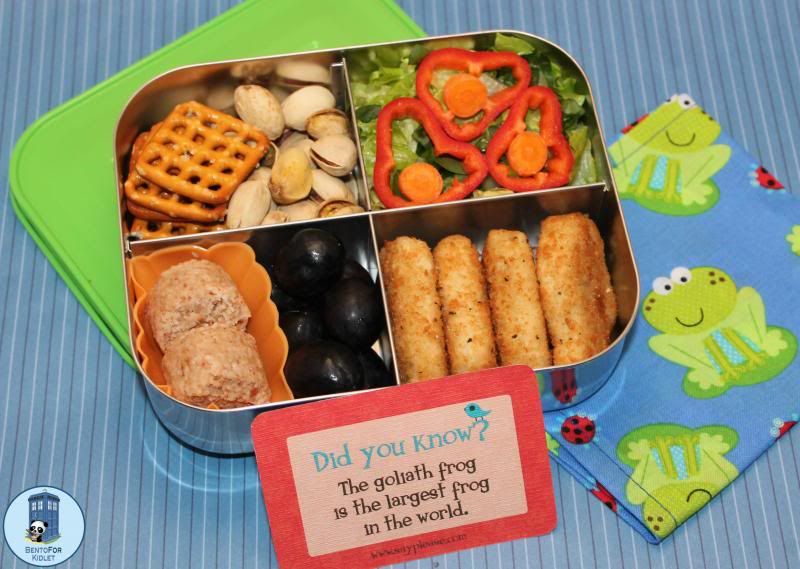 Packed in our
Lunchbots Quad
Kidlet has Pretzels, Salt and Pepper Pistachios, Salad of Romaine, Baby Spinach, Carrots, and Peppers, two
Hail Merry Strawberry Macaroons
, Grapes, and Quorn Chik'n Nuggets.
Copy and Paste Code