Today is a very special day indeed! The 50th Anniversary of Doctor Who! Some buddies and I are doing a blog hop in celebration so when you're done here make sure to click on the button at the bottom of the post to see the next lunch and follow along to see them all!
Kidlet has a Dalek sandwich sitting on top of salad. On the side he has a satsuma, strawberries, and a yogurt TARDIS
Check out some other Who lunches I've made in the past!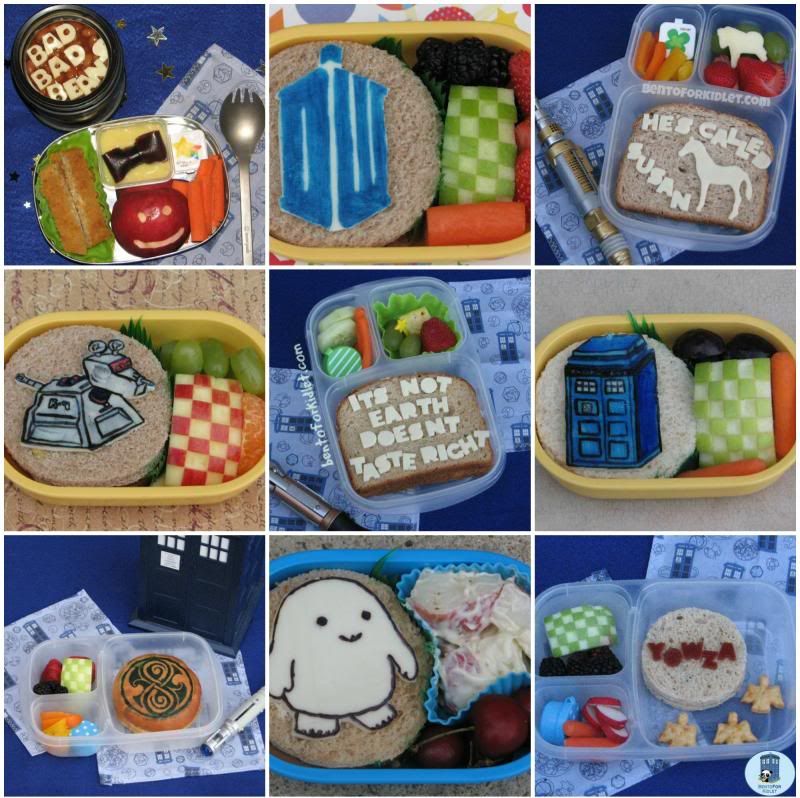 Now it's time to check out what my buddy Karen has in store for you over at
What's In Our Lunch Bags?