Happy Star Wars day everyone! May the Fourth be with you! I didn't get a chance to make Kidlet a fun lunch but managed to fancy up her dinner a little bit!
Main Compartment: Fajita bowl : rice, fajita steak, sour cream, cheese, quacamole, cheese, salsa, and lettuce topped with a Death Star and Millenium Falcom made from tortilla.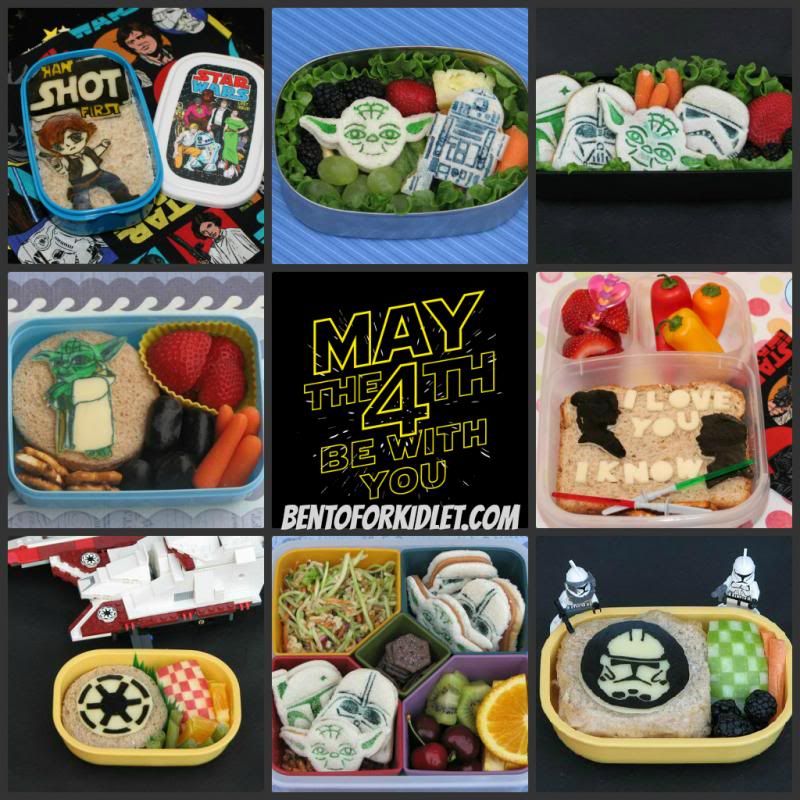 Check out more Star Wars lunches I have made over the years by clicking on the picture above! We've been nerding it up for a long time now!